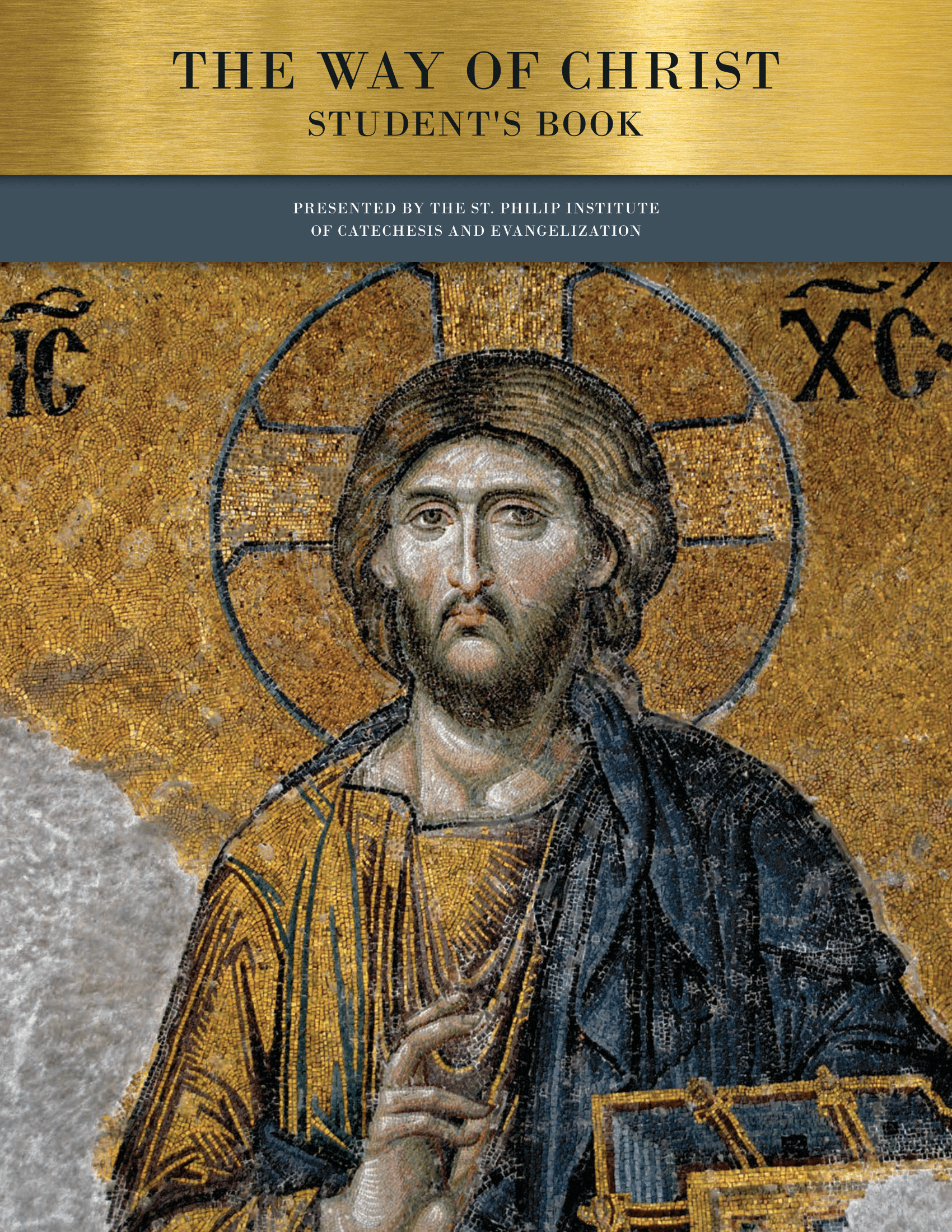 A Text and Video Program
The Way of Christ, written by Eric Dietel and produced by the St. Philip Institute, includes a written text, available in a Student and Teacher edition, as well as accompanying videos. This online course includes the video component as well as quizzes to test for comprehension. Students will still need the written text to complete the full program.

The written text can be purchased by clicking this link.


Catechist Formation
The Way of Christ is used in the Diocese of Tyler for the Foundational Level Catechist Certification curriculum. If you are a catechist and need to complete this course, you've come to the right place!
Other Courses by the St. Philip Institute
Please explore these other courses as well!